XL Hanzo Hangboard €72 incl. tax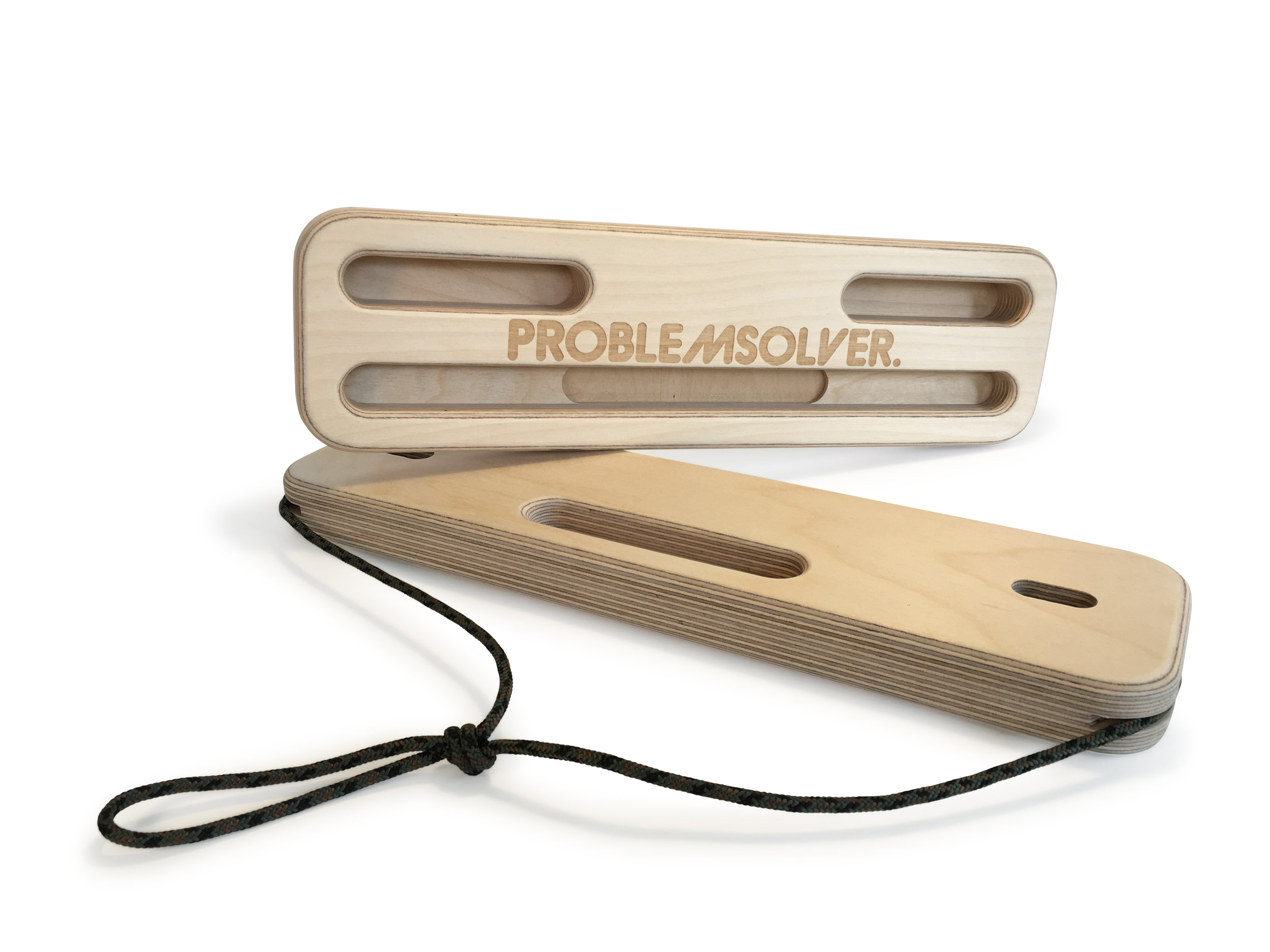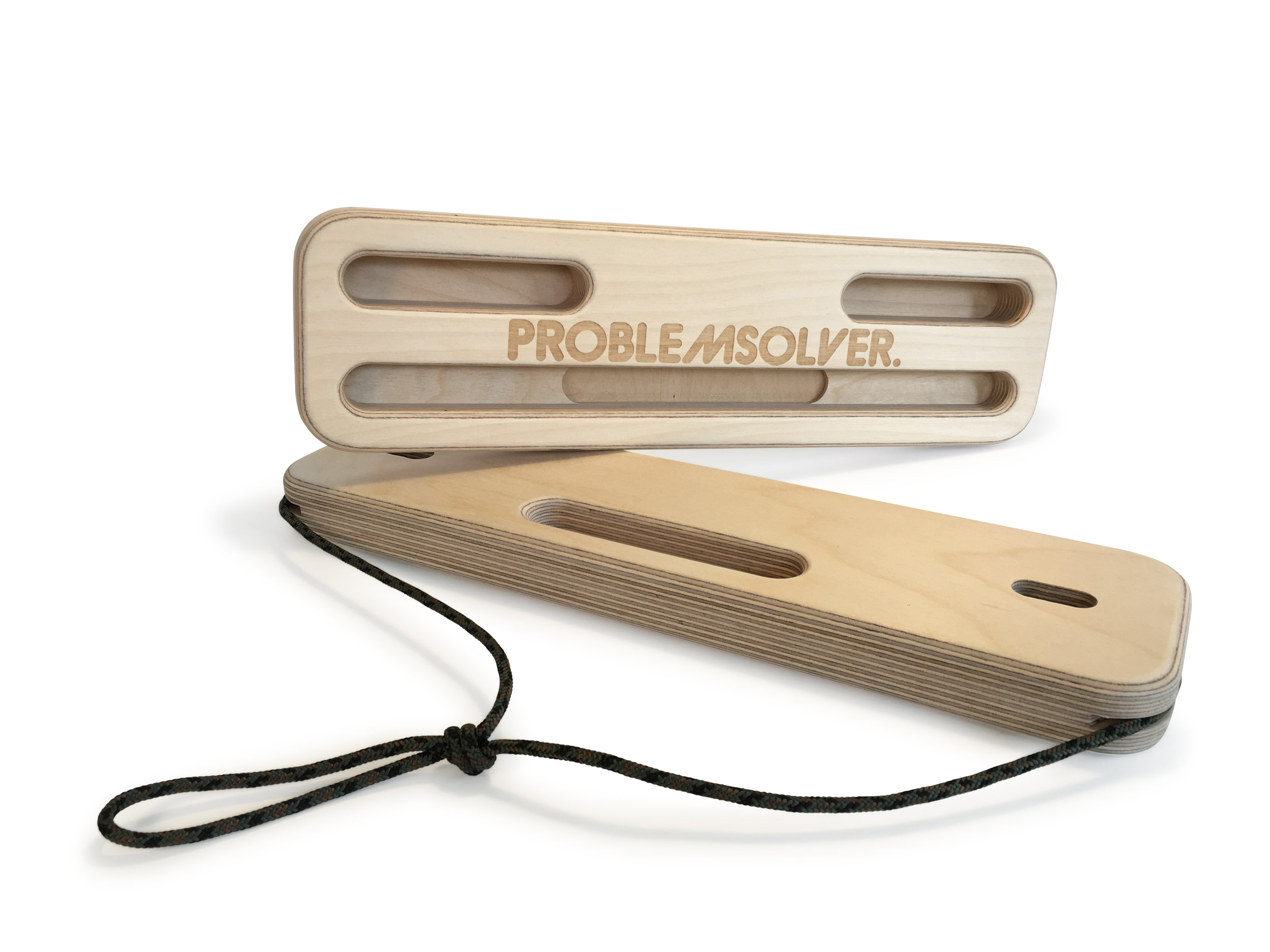 XL Hanzo Hangboard €72 incl. tax
The XL version has bigger holds than the original Hanzo hangboard.
Problemsolver Hanzo hangboard, with a 4mm cord for mounting. This is our small, ultralight hangboard with a flip function. Click here to read more about the board.
Flip function

Measures: 380 x 105 x 30 mm

Hold sizes: 25 mm, 21 mm and 17 mm

6 mm and 3 mm rounding on the edges

Weight: 550 g
If you want to add difficulty, get our 3 mm and 5 mm inserts.
The Problemsolver Hanzo hangboard is made out of untreated exterior plywood. For it to maintain it´s form, please follow these guidelines:
Store the board inside

Don´t leave it out in the rain

Use a soft brush if you want to clean the holds
The Hanzo board is designed to be a lightweight, bring-it-wherever-kind of board, so it´s not meant for heavy loads (+100kg). If you want to do weighted dead hangs, use our PS Training hang board instead. When you´re hanging on the top of the board, be firm in your wrist, otherwise the board might flip. 
WARNING! BY USING THIS PRODUCT, YOU ACCEPT ALL RISK AND RESPONSIBILITY FOR ANY INJURY, DAMAGE OR DEATH THAT MAY RESULT.