Training Hangboard from €89 incl. tax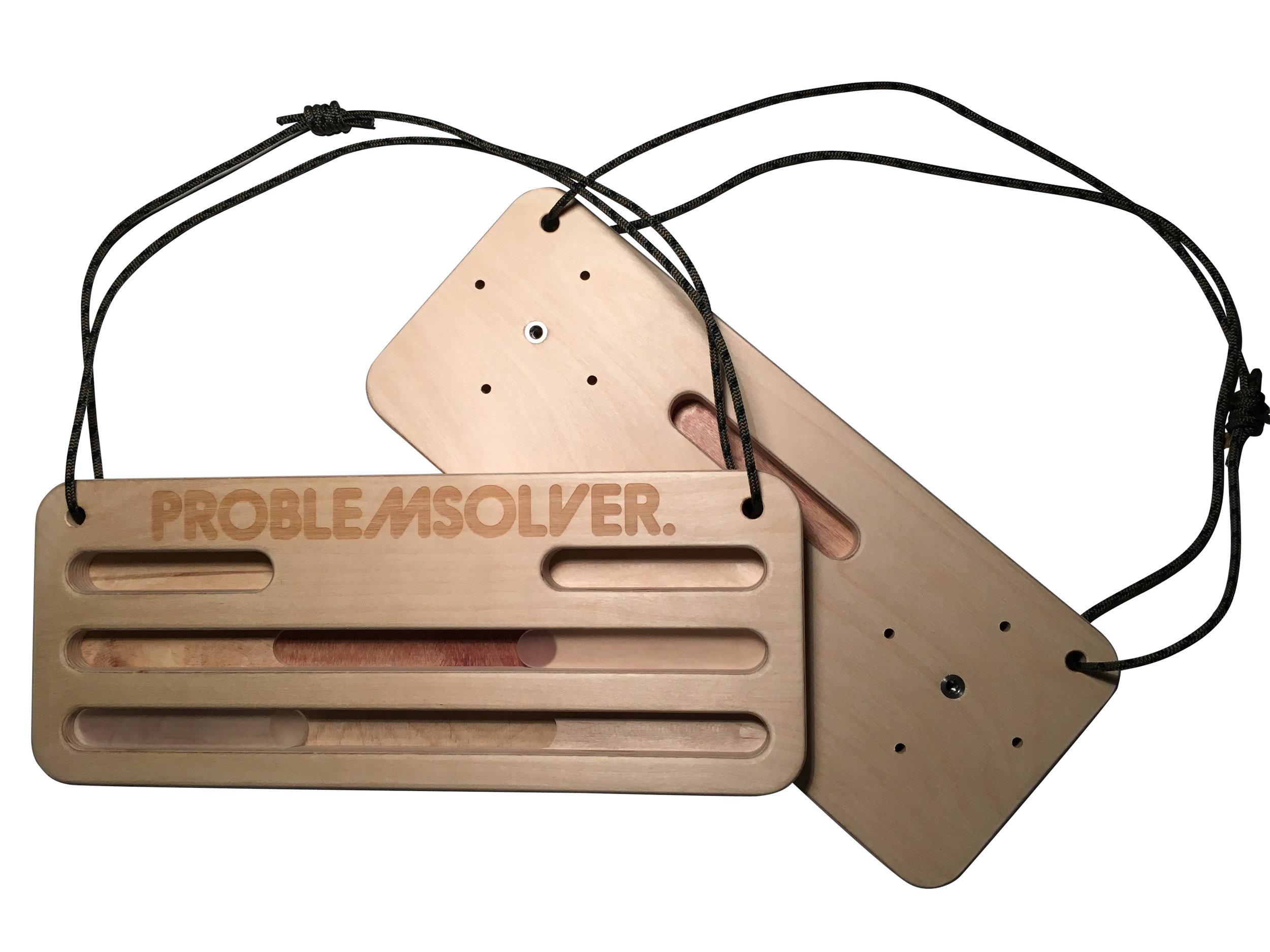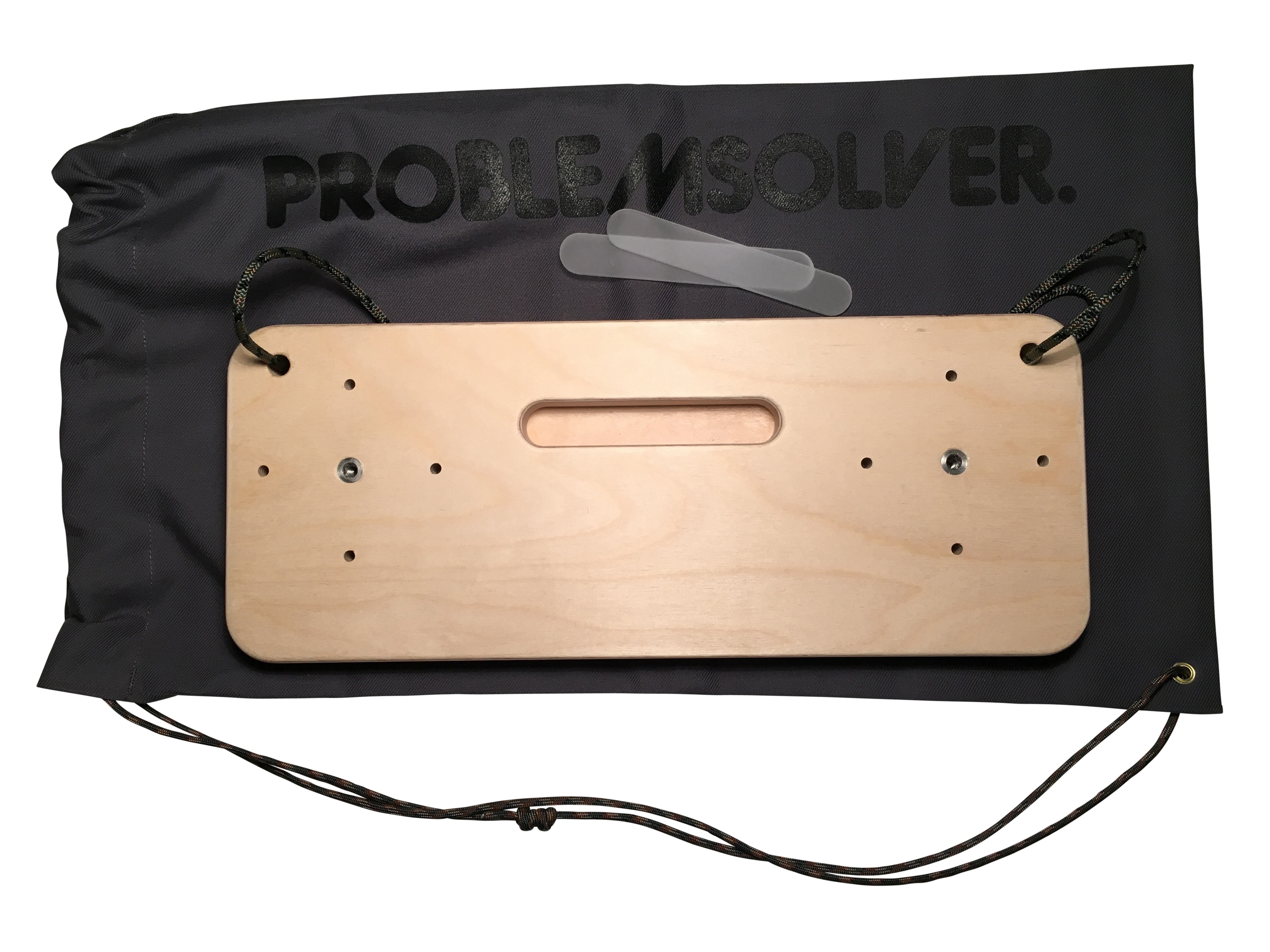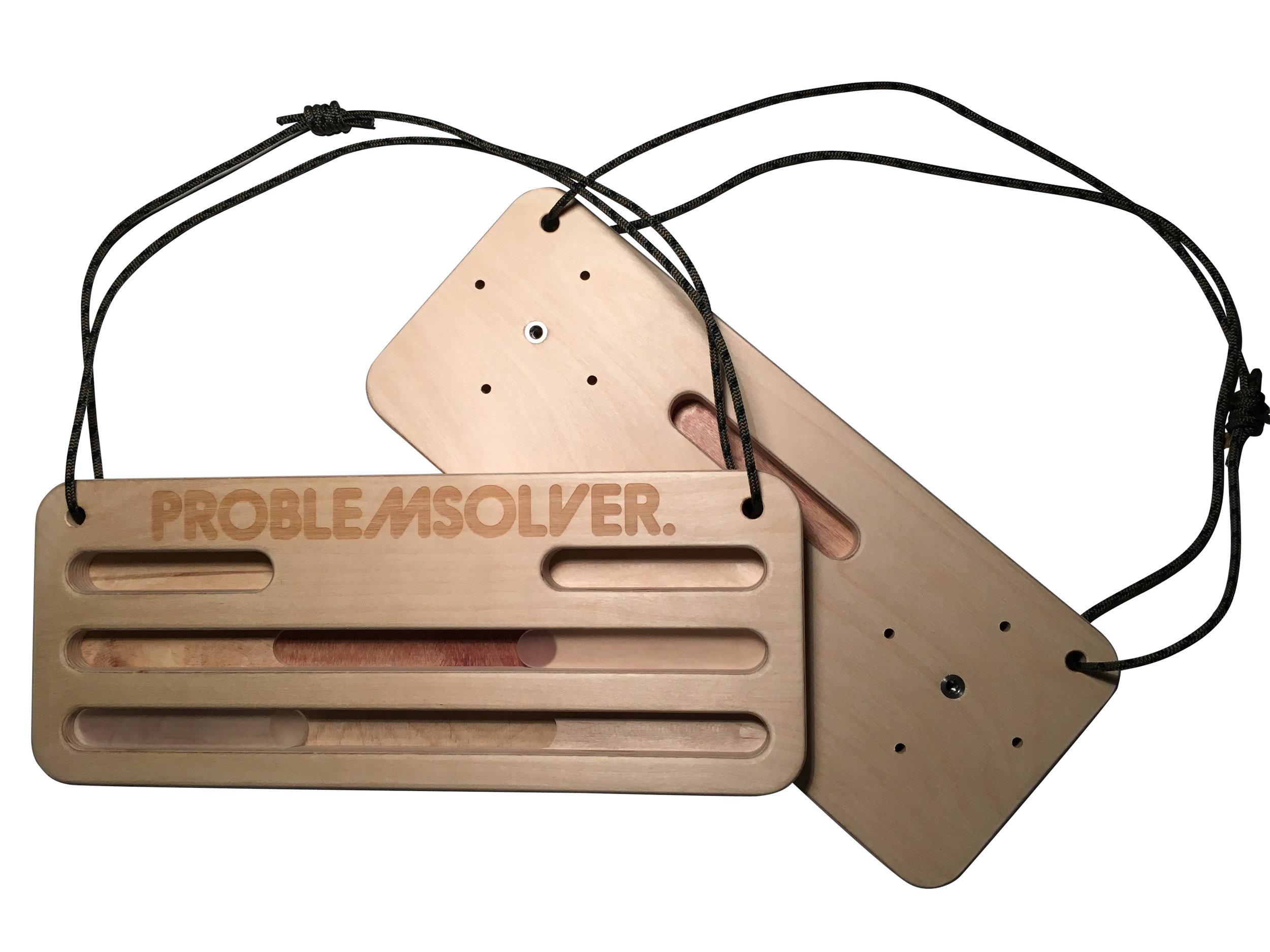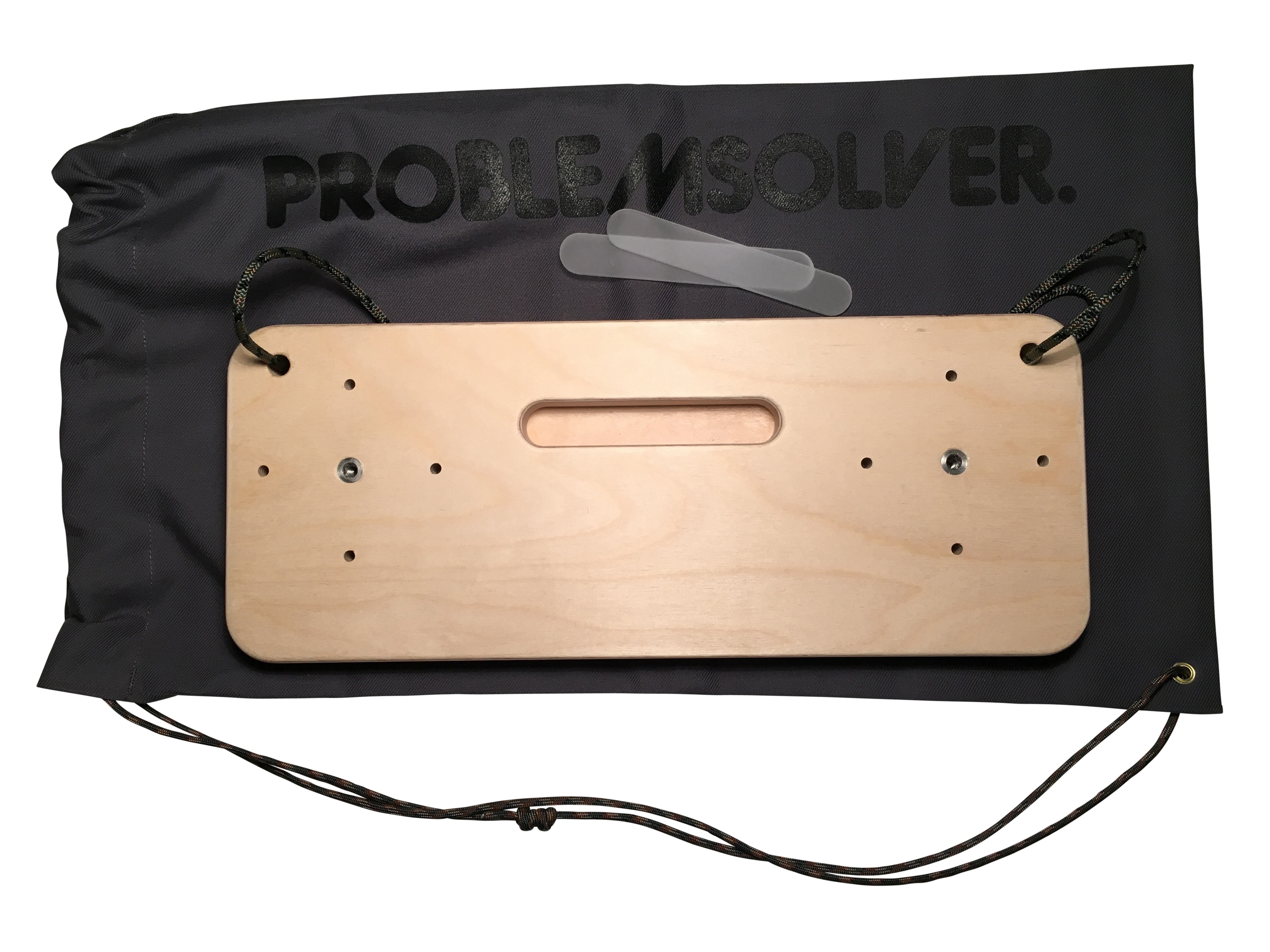 Training Hangboard from €89 incl. tax
Problemsolver training hangboard comes with a cord for mounting and two pieces of 3 mm inserts to adjust the depth of the edge. Read more about it here.
Measures: 400 x 160 x 24 mm

Board weight: 700 g

Add-on system

Compatible with the boulder-trainer app. iOS & Android
Handmade board bag to protect your hang board.
Made in 100% cotton with a Paracord drawstring.

Black Problemsolver logo on the side

Bag weight: 150 g
Made in Sweden
The Problemsolver Training hangboard is made out of untreated exterior plywood. For it to maintain it´s form, please follow these guidelines:
Store the board inside
Don´t leave it out in the rain
Use a soft brush if you want to clean the holds
WARNING! BY USING THIS PRODUCT, YOU ACCEPT ALL RISK AND RESPONSIBILITY FOR ANY INJURY, DAMAGE OR DEATH THAT MAY RESULT.